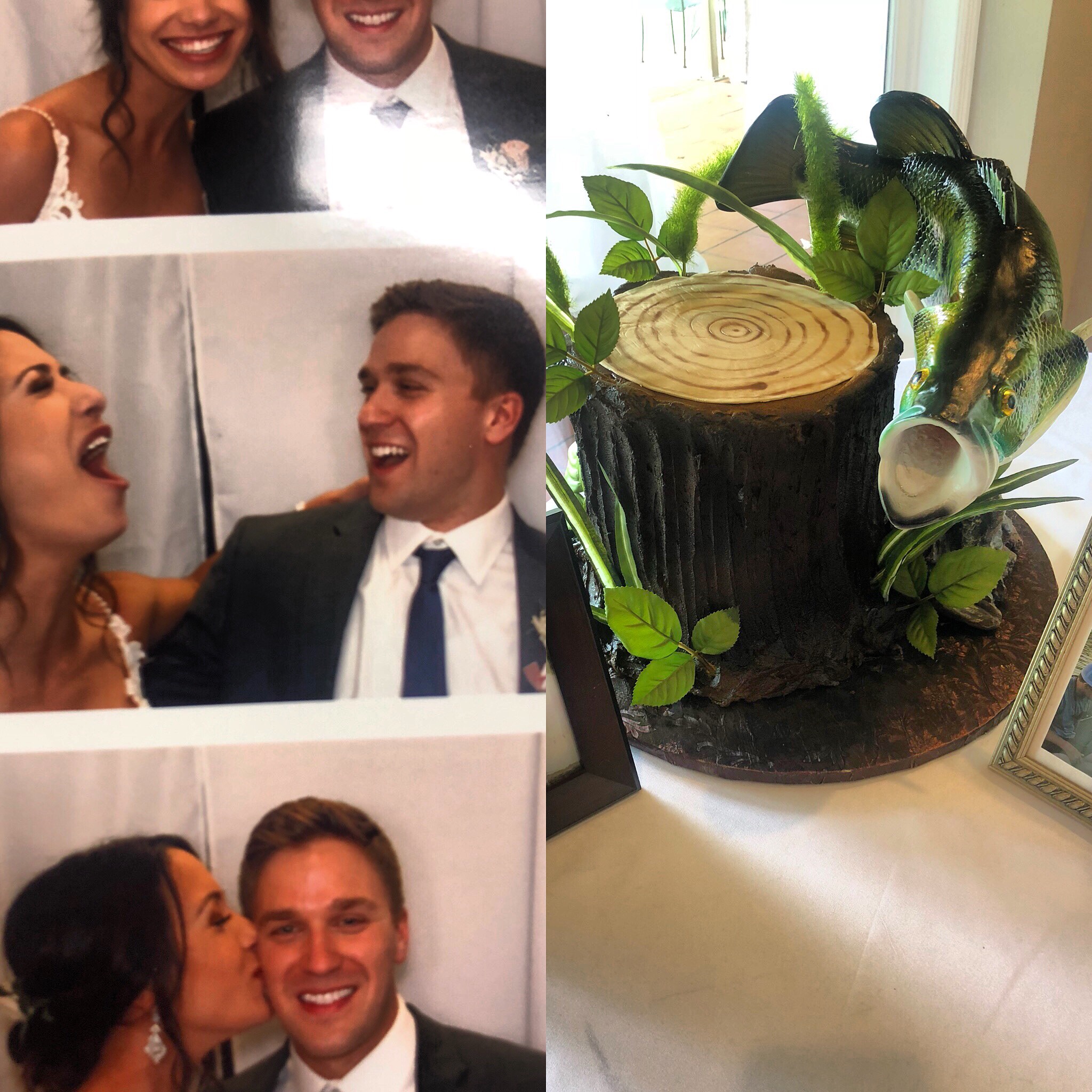 What's Included:
Live attendant

Fun props

Beautiful scrapbook

Online gallery

High resolution CD

Free setup and takedown
CONTACT US
Weddings are ridiculously expensive, and photo booths can be outrageously pricey too. That's why we wanted to offer a great photo booth at a decent price. Wedding receptions are sometimes dull, so a photo booth is the perfect way to let your family and friends have fun while waiting for the bride and groom to finish their photos.
FAQ
Question: Can I make special requests?
Answer: YES! We would love to cater to your event! Let us know what you have in mind. We will do our best to incorporate the colors of your event or wedding into the motif of the Photo Booth strips.
Question: But do I really need a Photo Booth?
Answer: Of course you do! There's no better way to remember your event than with snapshots of your guests that will capture the feel of the party for a lifetime. And why not choose the Photo Booth Chattanooga loves!
Question: But I don't live in or around Chattanooga, does your Photo Booth travel?
Answer: Our Photo Booth loves road trips! If you are located more than 50 miles from the Chattanooga area… don't worry! We love to travel!
Question: Is it Photobooth or Photo Booth?
Answer: We aren't quite sure. This debate is as old as the Photobooth (or Photo Booth) itself.
Question: Red Balloon Photo Booths are less expensive than the other guys. What's the catch?
No catch…our quality and service is second to none! 🙂
Question: How far will you travel?
Answer: We are located in Chattanooga, Tennessee, but we have gone as far as Cleveland, Dalton, Dayton, and a little beyond. At no extra cost.
Question: Why is your name Red Balloon Photo Booths?
Answer: Honestly, we just love the name. We bring red balloons to our weddings and parties, and we love the movie The Red Balloon. It's a fun name, right?
Question: Have you been to a lot of different venues?
Answer: I'm glad you asked. Red Balloon Photo Booth has been at hundreds of events in dozens of venues in the Chattanooga area. We've worked with The Car Barn, Tennessee Riverplace, Stratton Hall, The Venue Chattanooga, Church on Main, The Mill of Chattanooga, Granfalloon, Waterhouse Pavilion, Patten Chapel, Covey Creek Farm, Howe Farms, The Views at Sunset Ridge, The Turnbull Building, Magnolia Pines, Johnston Woods, Chattanooga Zoo, The Hunter Art Museum, 901 Lindsay, The Camp House, Tennessee Aquarium, The Peyton, Ringgold Wedding Chapel, The Fairyland Club, Dalton Country Club, The Colonnade, Bessie Smith Cultural Center, Walnut Hill Farms, Chester Frost Park, Chattanooga Whiskey, Southern Charm, Circle B, Museum Center at 5 Points, Creative Arts Guild of Dalton, The Reserve at Clearview Farms, 5 Dollar Farms, Callier Springs Country Club, Chattanooga Golf and Country Club, Queens Chestnut Grove Farm, The Barn at Highpoint Farms, McCoy Farm and Garden, The Gray Dove, and lots more!